As you already know, a Canadian teacher, Ms. Tammy Trevor, is visiting us next week.
She's from Edmonton, Alberta. Have you ever heard of Edmonton before?
Well, it is a city of over 900,000 people in the Canadian province of Alberta.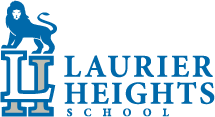 Do you want to know more about her town, Edmonton, or her school, Laurier Heights School? Well, you could find out, do some research, so that you can come up with some questions to ask her. Also, questions about the city's local waterways and water system.
When looking for information about Edmonton, you'll find out the city is home to North America's largest mall, West Edmonton Mall.
Which is your favorite mall? Why?
What would you like a mall to have?
So, let's see what is special about  West Edmonton Mall.