Check these picture cards of popular global foods and their water footprint by liter.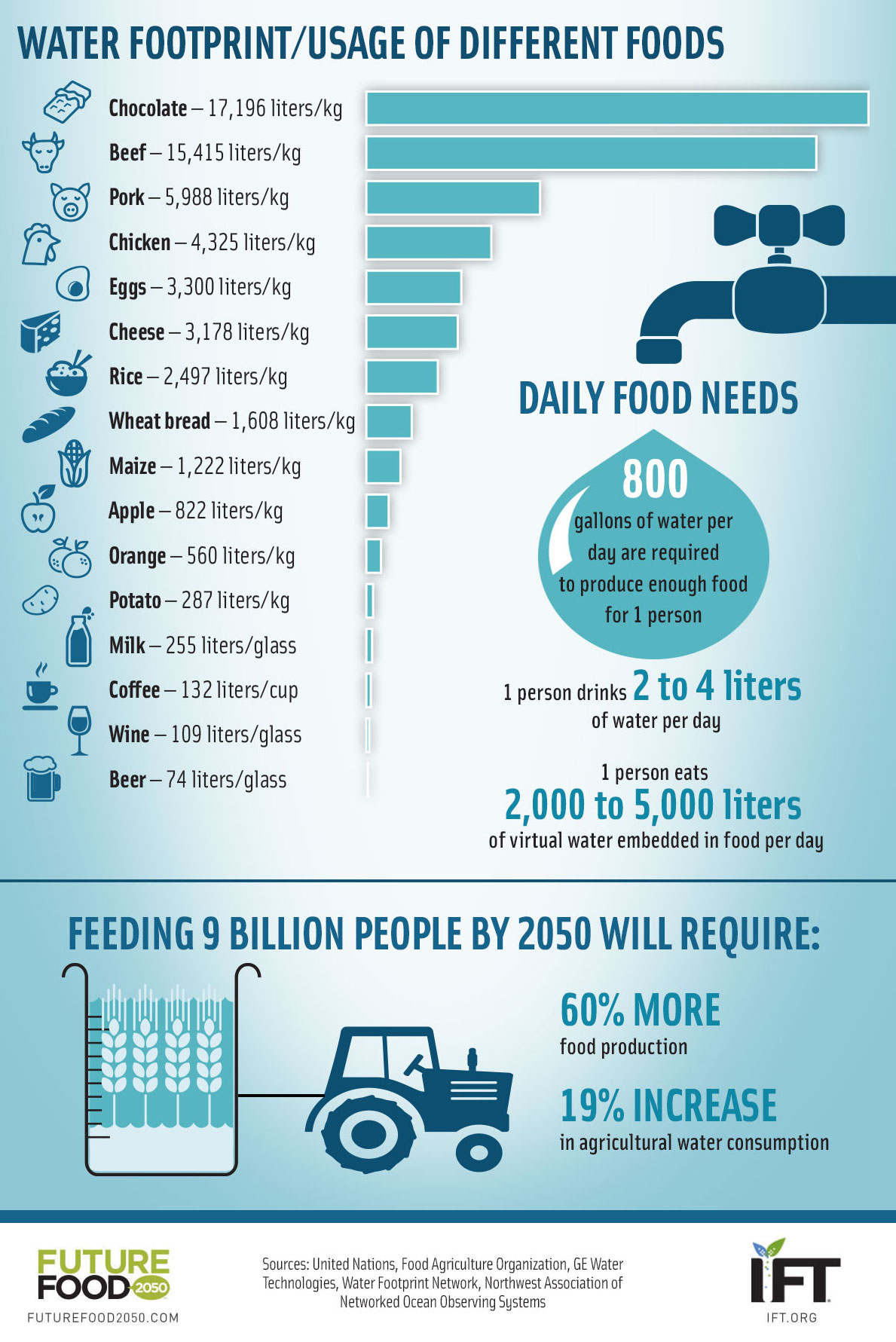 Helpful resources for you to research online so that you can contribute to the discussion 'where food begins'. The website contains short videos about 21 popular fruits and vegetables, describing how each is grown.
Mediterranean Diet: Seasonal Foods
What the World Eats (National Geographic Magazine): This interactive online infographic lets you explore what we consume as a planet. The infographic also shows how diets vary from country to country and over time.