When I started my internship at a high school I remember a group of students who were eager to discover. They loved learning and it was a real pleasure to be in class with them, as they showed great interest in everything. I know that the English language and its grammar are given real importance in our schools (although now there is an increasing balance of content by many teachers), and not so much to literature. So I wanted to create an activity that would be fun and —why not— even exciting, and that it would be an introduction to English literature.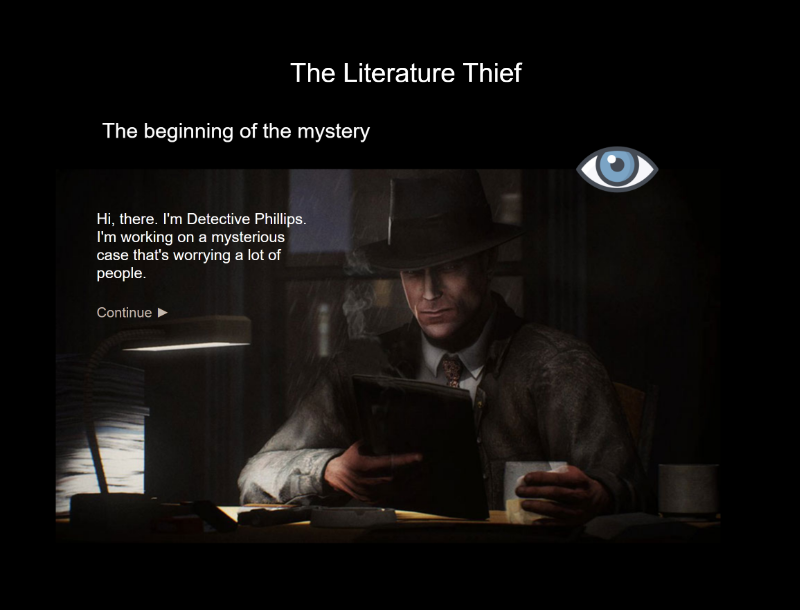 How could students get to know a glimpse of the English works? Many of the book titles would be completely new to them… So I decided to create a computer graphic adventure in the form of a website (without much knowledge on that (⊙_⊙;)). I created an evil character, a thieving creature who steals wonderful works of literature to destroy them. The students in this adventure would have to save them. For the first time, I wanted to use characteristic elements of games and video games to get this gamified activity right. So I devised a system of points, levels and even a shop where they could exchange their coins. Of course, all this was quite rudimentary, but it did the trick!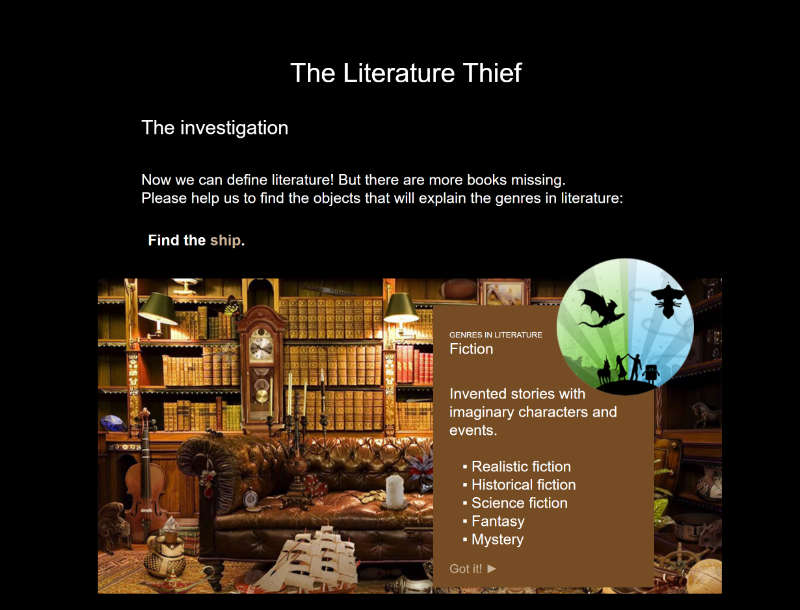 I failed in timing, as they finished much earlier than planned (they were too hooked that they didn't want to stop). In the end they had a great time and learned everything I had set out to do, which was the purpose of this activity. That's why I left an open ending, since by following the same plot we can create more activities that encourage students to learn more about literature.