Many of our students like to play video games. There is no need to resort to rigorous studies on this topic, just ask them personally in class. And the truth is that during these past few months of pandemic, many titles in the video game industry have been successful, be it Among Us, Fortnite or Minecraft.
When confinement began and we could no longer meet for classes, video calls and emails became the main means of communication between students, parents, and teachers. However, we could not teach in the same way as we did a few days ago… Then we all came up with an idea, at first as a joke, but later on we gave it a try. "Teacher, why don't we all go into a Minecraft server? They speak English there". Although a little suspicious, I wanted to try. Why not? So, I dusted off my old Minecraft account (not so long ago I'd been a teen myself) and set about adapting one of the maps my little brother and I had built as children: EL FAR Café. What memories! But would it still be fun after so many years? Furthermore, would it make sense to give a game enough relevance to use as a learning tool?
It was then that I found a news report that echoed the fact that the educational edition of Minecraft had been released because of the pandemic. Well, the truth is that at that time I did not yet have large groups of students (the situation meant that teacher positions were very limited), and I just had some students. So we decided to give it a try.
First I had to be clear about the purpose of this activity: all these students liked to play this game. They were motivated to learn, but they would be even more motivated if they did it in their day-to-day life through the game they spent some of their time playing.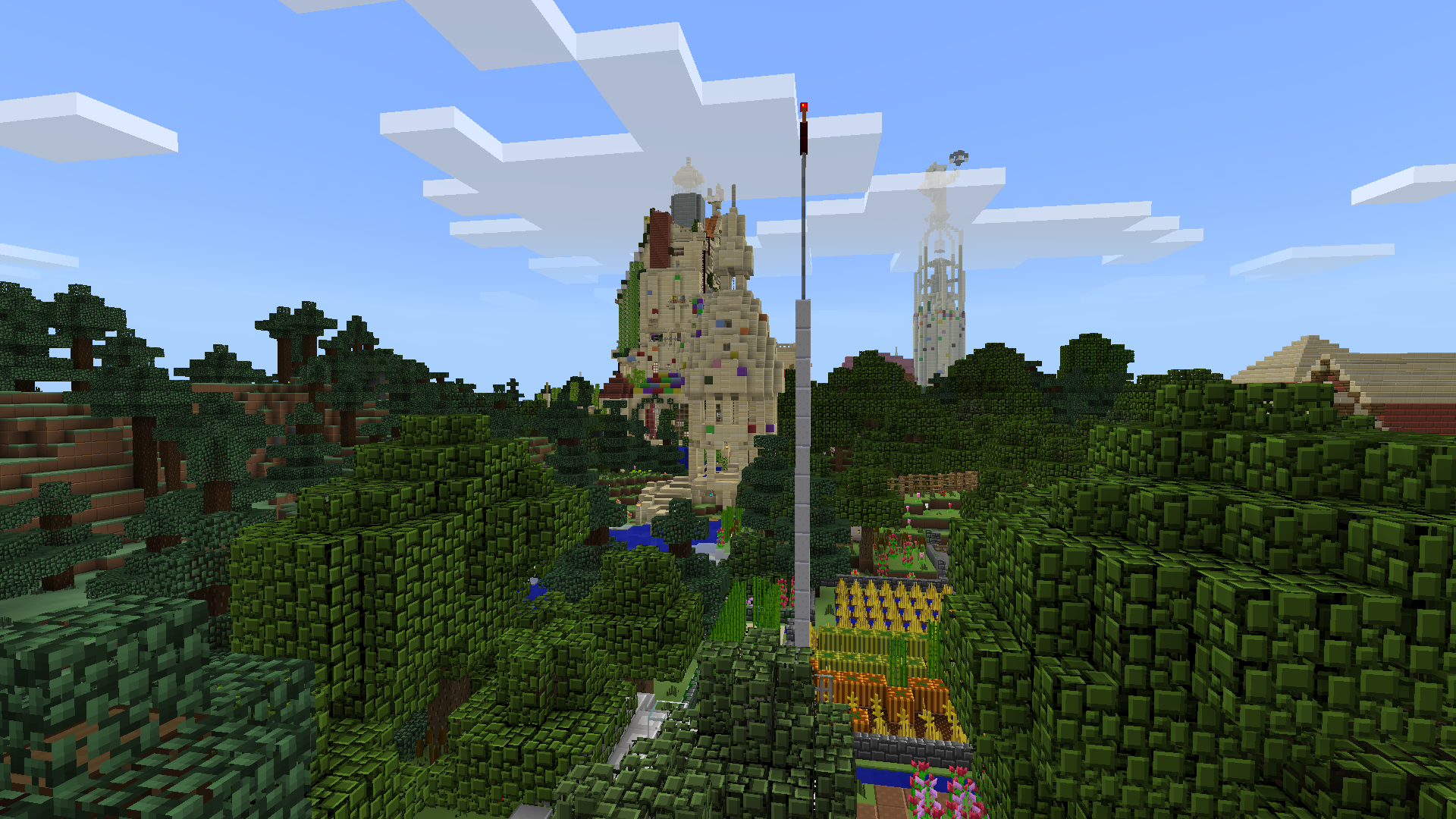 I decided to create an activity using the book items found in the video game itself. Irregular verbs and reading. That would be nice. And they liked it! It was a short activity, around 15 minutes, but that was enough for them to ask for more. The next activity was more complex and required some knowledge of the English language to perform. They succeeded, and during the online lessons they asked many questions about what they had learned in the game. This gave rise to several proposals and activities. We even recorded a video of their characters speaking in English. In short, in two rounds they learned what would have taken about 6 sessions to explain.
Of course, these activities cannot perhaps be extrapolated to large groups such as we usually have in our high schools. Nor do I think that it is an activity to do regularly, it might be good once a year for our students to do something different, but not to make it our main methodology and focus.
Even so, the experience with a very small group of students has been incredible. And they found it fun and enjoyable, something which during these months they have really missed out on. After this understanding, if circumstances allow it and the game is still in fashion (otherwise we will have to adapt the materials to what comes next) I'll give more opportunities to occasionally teaching with video games. They call it gamification, right?
If you want to learn more, visit the web page for this project.