After reading a few posts, I have chosen Mº Àngels experience to compare it with mine, as I found that there are lots of similar aspects that can be compared to our learning and teaching experiences.
First of all, I would like to outline that when I shared my experience as a learner, I focused on my childhood and my teenage years. In comparison, Mº Àngels has mostly focused on her English learning experience as an adult. This is an aspect that got my attention because I realized that I didn't share my experience as a learner in my adulthood and I believe that it is also relevant to share with all of you.
As I mentioned in my first blog entry, when I was 22 years old, and right after I finished my teaching degree, I moved to Canada. There I went to an English Academy thinking that I had a decent level of English, and when I took the entry exam, my grades were really low. I had to re-learn my English skills and discover how deep and difficult English can sometimes be. After 6 months of doing an intensive course, one teacher assured me that I was prepared enough to take the C1 Advanced exam, skipping the B2 First level. I did take the exam and my score was 5.8 out of 10 and I needed a 6 to get my C1 Advanced certificate. My lowest score was reading. So I thought that I had to do something about it.
I decided then, that I didn't want to continue focusing on passing the exam and I joined a University Preparation course to improve my written and oral skills (especially my reading!). Similarly to Mº Angels teachers, the excellent teacher that I had in this course prepared a huge variety of engaging activities to foster communicative competence such as debates and motivating oral presentations. He was also forced to follow a textbook that he didn't really enjoy using. Instead, he supported the textbook with a wide range of articles, reports, reviews focused on the students' interests to practice and improve our written skills.
One of the aspects that I found really interesting about Mº Àngels experience, is that apart from the grammar textbook, other real books were recommended to extend the reading at home. In my case, our teacher let us chose from two books: One was 1984 by George Orwell, and the other was Brave new world by Aldous Huxley. Our class ended up deciding for 1984 by George Orwell (what a great book!). We had to read a chapter each week and discuss and compare it with the current times. I really enjoyed reading this book and I ended up reading Brave new world on my own after finishing this course. Then, I decided to take my C1 exam again and I finally got my C1 certificate with a high score on the reading section!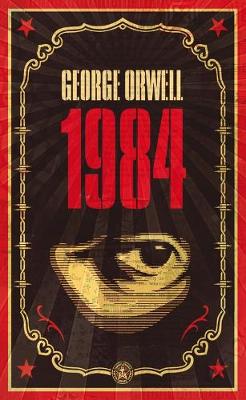 Focusing now on Mº Àngels and my teaching experience, I would like to share that I liked the sentence that she has used talking about the right book or story that catches the students' attention. She says that this happens that very moment when a teacher pronounces "Once upon a time…" because students somehow feel engaged with the story. I completely agree with her about the importance of choosing the correct story depending on the students' needs and interests because, as she has remarked, the chosen texts should always be appropriate to the age, interests, and goals of our pupils.
I particularly haven't had much experience in pre-primary groups in Catalonia. However, I completely agree with the fact that reading storybooks and well-known tales supported by songs and rhymes are the right way to approach ESL learning with young students. I've had two years of experience in a pre-primary school in Ireland and I have used plenty of songs and rhymes for teaching them the Spanish basics. These have engaged the children to learn a new language and discover words by playing miming, acting, or listening to storybooks.
She has also mentioned her experience with the second cycle of Primary Education when students are able to start reading by themselves. Similarly to Mº Àngels, I also use plenty of stories with visual support and attractive and pages as they are more interesting and comprehensible. As I also mentioned in my post entry, I tend to implement lots of reading in pairs with students of this age because it is an engaging way of reading; they can discuss what they see in the pictures and comment them with their partners. This allows students to build shared knowledge and it is easier for them to understand the text that we are working on.
Finally, I would like to mention how interesting I found the last section of Mº Àngels post on which she includes different strategies to support children's understanding of readings provided in class. Overall, I think that her experience as a learner and a teacher is very relevant and interesting. Furthermore, as she has also mentioned in her post, I am also sure that this module will provide us with different new skills to investigate and learn from other teachers on how they face reading at school.