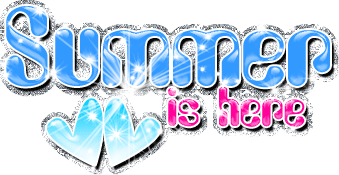 The end of the School Year is here and lots of emotions are going up and down.
We have said goodbye to the eldest students at our school but a new generation will arrive in September. 
NO MORE TEACHERS!  NO MORE BOOKS UNTIL NEXT SCHOOL YEAR!
WE'LL MEET AGAIN IN SEPTEMBER.
HAPPY SUMMER HOLIDAYS!
SUMMER POEM

SUMMER WORD SEARCH
Words are hidden left to right and down.
Click on the first letter of the word you've found and drag to the last.
The correct word will be marked and removed from the word list.

SUMMER DRAG AND DROP PUZZLE

SUMMER SLIDE PUZZLE
SUMMER JIGSAW PUZZLE
SUMMER MATCHING GAME
Test your memory! Match the words and the pictures.
Click on two cards. If they match, they will make a pair.


SUMMER MYSTERY WORD

Try to guess the mystery words letter by letter.
Click letters that you think are in the word.
Use the words from our Picture Dictionary.
SUMMER SPELLING GAME
Choose a picture. Type the word.
Use the lowercase letters only (a, b, c etc.)
and the words from our Picture Dictionary.
SUMMER PICTURE TEST
Take our picture test! It's easy to play, fun and suitable for very beginners.
Drag and drop the right words to the right boxes below the pictures.
SUMMER VOCABULARY QUIZ
Test your English vocabulary! Read each question carefully,
then choose the right answer from four options. Good luck!

SUMMER STORY – THIS SUMMER
4 SEASONS IN A YEAR
SUMMER VOCABULARY
SUMMER SONGS